6 bedroms with a total og 9 beds. 2 of them on its own loft.
1st floor: 1 bedroom, livingroom, bath, kitchen and entrancehall.
2nd floor: 5 bedrooms
3rd floor: loft with 2 single beds
2 boats are included with the house.
There is a czech speaking guide available. 

The House has Internet, TV, bedsheets and kitchen equipment.
Of course, this house, like all other apartments, has a fully equipped kitchen with everything you need to prepare and make the most delicious dishes of today's catch. Integrated dishwasher, refrigerator, microwave, sink, kettle, cups, plates and cutlery.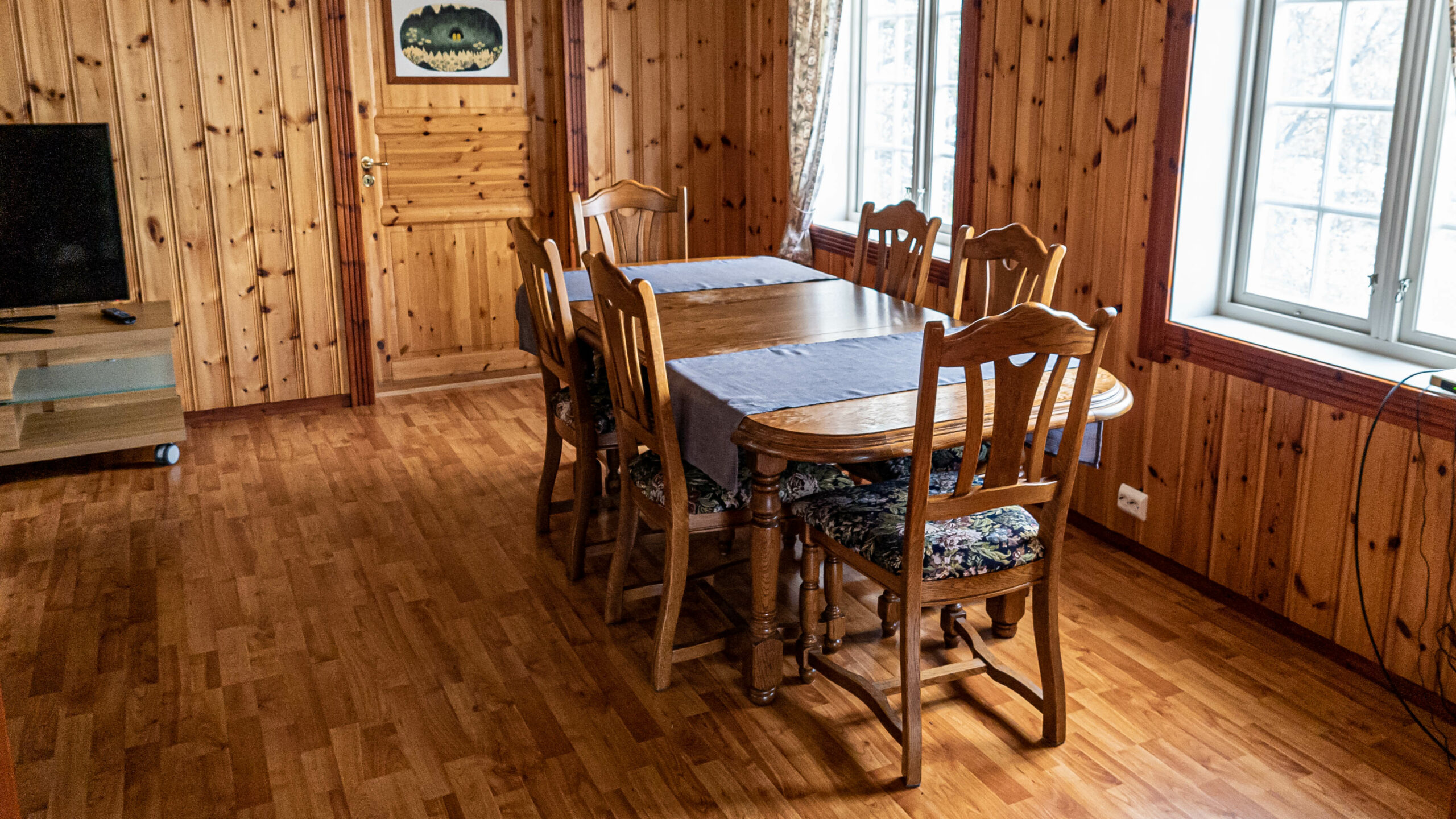 Adjacent to the kitchen there is also a large living room with many wide windows facing the sea. Light and airy with a dining table that seats many. A separate corner with sofa, table and chairs. Own TV and internet access
Here you can sit for many hours throughout the evening and night and talk about the day's catch, until the sun rises if you want.
New modern bathroom and toilet with a delicate design. Washbasin and mirror with cupboard space for toiletries, clothes, towels and the like. Suspension for drying clothes and good ventilation.
Perfect for a hot shower after a long day at sea where you can gather your thoughts and look forward to a better dinner with friends.
The house comes with it's own barbecue hut.
Here you can sit and enjoy the calm evening while cooking your own meal, or maybe barbecue that great catch from the sea.
What could be better after a long day at sea, good friends and a wonderful dinner followed by late nights with good stories than crawling into a warm and comfortable bed and resting until the next day.
Here you have everything you need, bed, pillow, duvet and covers. Towels are included. We take care of everything. You make sure to get a good night's sleep.
The House has 6 bedrooms with 9 beds distributed within 7 rooms. One of the a loft with 2 beds.
The House is a large and cozy place that has all the facilities you need to have a comfortable and wonderful stay.
Spacious rooms with a good atmosphere. Separate entrance with two associated escape routes. Fire alarm connected directly to the host in case something should happen.
Grisvågvegen 119, Lesund, Aure, Norway
© 2020 Gridsvåg Eiendom AS, Aukan, 6698 Lesund – Orgnr: 885 312 012 – Tel: +47 958 27 876